ODOR REMOVAL SYSTEMS
EnviTec's odor removal systems include carbon/media, odor neutralizer and ozone generators. All are a cost effective way to remove odors from various sources. Standard units can handle flows of up to 30,000 CFM and are available as modular odor removal modules. Custom units are available for higher flow rates.

The EnviTec ENVIPURE™ Series Atomizer System combines the superior odor destroying technology of ENVIPURE™ Odor Neutralizer with industrial-quality atomization technology. The result is a remarkable system that is effective in eliminating odors, completely safe and earthfriendly, easy to install and operate and will provide years of low cost, trouble-free operation.

EnviTec's ozone generators are widely used for odor removal and indoor air quality (IAQ) applications. Ozone is a strong oxidizing agent that destroys odor causing chemicals, biological agents, as well as chemical contaminates. EnviTec offers both in-duct and wall mounted ozone generators in a wide variety of sizes and capacities.

To see EnviTec's carbon/media odor removal systems please click here.
Applications
EnviTec's odor removal systems are used to filter, remove and destroy odor causing compounds from fresh, return and exhaust air in a variety of applications, including the following:
Clean Room/Laboratory/Healthcare
Animal Labs
Smoking Toilets

Animal Holding Rooms
Soiled Linen Rooms
Commercial
Food Courts
Bars
Smoking Rooms
Kitchens

Restuarants
Toilets
Food Preparation Areas
Coffee Preparation Areas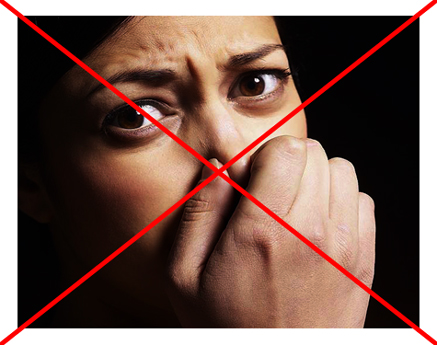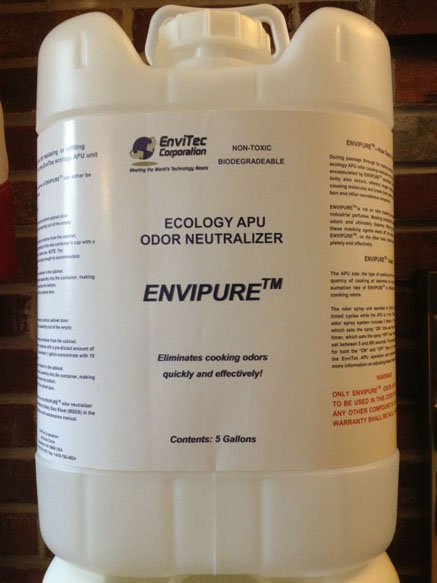 FEATURES
Atomized Particle Spray Mist Permeates the Air, Attacks and Neutralizes Odor
ENVIPURE™ Odor Neutralizer Solution Effectively Reduces Unwanted Organic Odors.
Spray System can be Activated on a Continuous or Intermittent Time Cycle
In-Duct or Wall Mounted Ozone Generators
Ozone Generator Features:

Built in Air Dryer
4g/hr Ozone Output
Ten Position Output Selector Switch
Standard Flow Meter
Easy to Install and Operate
Powder Coated Aluminum Cabinet
Reduction of VOC and Gaseous Organic Pollutants
Near Total Elimination of Organic Odor
Near Total Elimination of Smoke due to Cooking and Cigarettes