ANIMAL AND HIGH PURITY WATER PURIFICATION SYSTEMS
EnviTec's Animal ENVICIRC™ water purification and distribution system is a reliable and cost effective system that provides continuous water circulation 24/7 through both animal racks and animal holding room distribution lines with RO filtered water through an effective UV treatment system. This design helps to prevent bacterial adhesion that can lead to the formation of biofilm.

EnviTec's High Purity Water Systems include various filtration and purification technologies to achieve ultra-pure water for various laboratory, clean room and manufacturing applications ranging from laboratory water systems to electronic component manufacturing. EnviTec specializes in the design, manufacturing and supply of whole facility systems.
Applications
EnviTec's ENVICIRC™ animal water purification and high purity water purification systems are used in all types of animal research facilities, labs, clean rooms and manufacturing plants where high purity water is required.
Clean Room/Laboratory/Healthcare
ENVICIRC™ systems are used provide pure drinking water to research animals as well as high purity water for various research and clean room applications.
Animal Research Facilities
Clean Rooms
Industrial
EnviTec's water purification systems provide high purity water to various manufacturing processes.
Pharmaceutical Plants
Specialty Food and Beverage Plants

Electronics
Semi-Conductor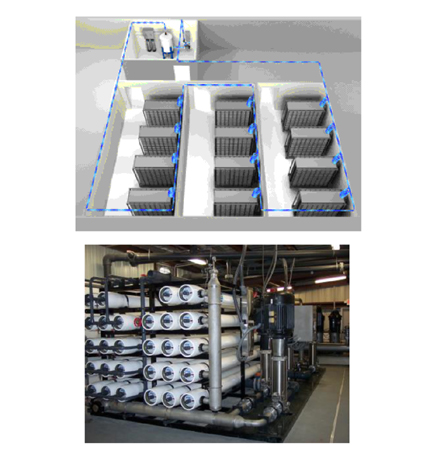 FEATURES
Purification of any Water Source
Integrated Systems with Multiple Treatment Stages Based on Application
Animal Drinking Water Systems are Designed for Continuous Recirculation
Animal Drinking Water Systems do not use Chlorine
Animal Drinking Nozzles
Whole Facility Systems
Guaranteed Outlet Water Quality
Compact Modular Design Makes Installation Simple and Easy
Tough, Long-Service Membranes
Operator Friendly Controls
High Efficiency, Low Waste
Minimal Operating Costs
Compact System Footprint